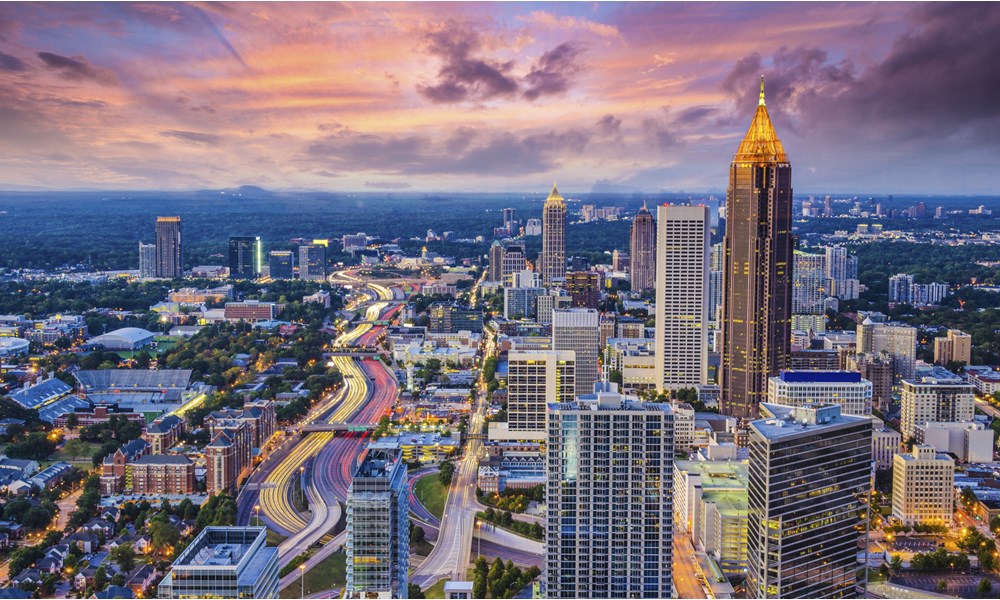 From fun-filled theme parks to Major League Baseball Games and exceptional festivals, Georgia offers a great summertime menu of activities.
Here are some ways to have summer fun in Georgia:
Atlanta Braves Baseball Game
Major League Baseball's National League Atlanta Braves play games from April to September at Turner Park, a state-of-the-art stadium that has the feel of an old-time ballpark. Some of the traditions at the park include singing "Take Me Out to the Ballgame" during the 7th inning stretch, waving a Braves spirit towel for a 9th inning rally, and doing the Tomahawk Chop. There are 110 food and beverage outlets throughout the park offering traditional favorites like hot dogs and Cracker Jack, as well as two full-service restaurants, the 755 Club Sports Bar and The Braves Chop House.
July 4th Celebration at Centennial Olympic Park
A spectacular fireworks celebration highlights the July 4th festivities at Centennial Olympic Park in Atlanta. Enhancing the atmosphere is free musical entertainment, arts and crafts, face painting, inflatables for children, and excellent food. Visitors are invited to bring blankets and sit on the Great Lawn or take a refreshing dip in the world-famous Fountain of Rings. During the summer, on the fourth Saturday of every month, the park sponsors themed family fun with artists, street performers, children's crafts, life-size chess games, local mascots, contests, and prizes.
Stone Mountain Park
Situated on 3,200 aces in the Atlanta area, this park is brimming with fun activities. Sky Hike is a family-oriented family adventure course where you walk on suspended wooden bridges, climb vertical net bridges, scale a rock climbing wall, and take on a ropes course. Summit Skyride is a high-speed Swiss cable car that rises 825 feet above ground with phenomenal views of the Appalachian Mountains and Atlanta skyline. You can also take a train that winds through the park on a five-mile excursion.
Golf on Jekyll Island
The lush fairways framed by pines and oak trees highlight Georgia's largest public golf resort, the Jekyll Island Golf Club. The complex features 63 holes of golf on three 18-hole layouts and a 9-hole course. Golfers have been teeing up here since 1898. Legendary golf architects Donald Ross, Walter Travis, Dick Wilson, and Joe Lee designed the course. And, if you're paying attention, you might see wildlife such as deer, alligators, and osprey.
Six Flags Over Georgia
This 100-acre park just west of Atlanta is a fantastic place to spend a summer day. A mixture of thrill rides, giant roller coasters, kids rides, entertainment shows and all types of amusement park food make the experience fun for the whole family. Some of the food offerings include Johnny Rockets Express, Dippin' Dots, Hometown Funnel Cake, Panda Express, Primo's Pizzeria, and Cold Stone Limited.